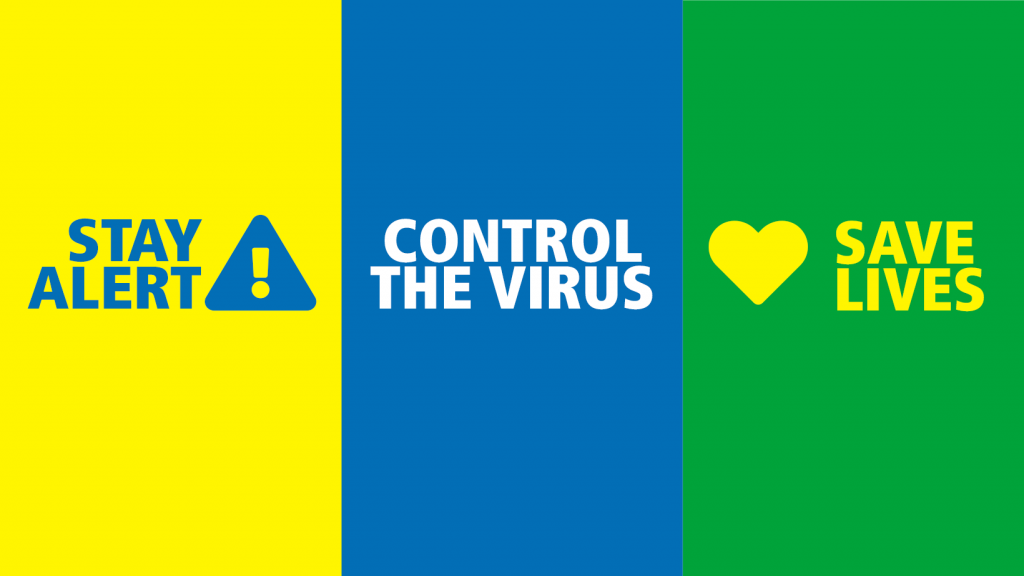 How to get in touch
Our Ascot Care Office remains open, however most of our management team are continuing to work from home. Our office can be contact by calling us on 01403 218511 or emailing us on admin@ascotcare.com. 
How to get a test
Use this service to apply for a coronavirus (COVID-19) test if you have symptoms and you:
are an essential worker
live with an essential worker
Coronavirus symptoms are:
a high temperature
a new, continuous cough
a loss of or change to your sense of smell or taste
This test can tell you if you have coronavirus at the time the swab sample is taken. The test to tell if you've ever had coronavirus ('antibody test') is not available yet.
Ascot Care COVID-19 Statement
Ascot Care are keeping fully abreast of developments relating to the continued spread of Coronavirus (COVID-19) across the UK and Ireland. We are routinely monitoring developments, reviewing our protocols, and preparing appropriate responses as the situation evolves. Ascot Care is committed to ensuring all steps are taken to protect the health and wellbeing of all our colleagues and customers.
Ascot Care continues to work closely with Health Authorities, UKHCA/Scottish Care and Care Regulators in order to protect colleagues and customers and maintain service delivery. Our Ascot Care office is keeping their Business Continuity Plans under review in preparation for a possible escalation of the outbreak.
Advice for prevention
At the time of writing this notice, there has been a number of cases reported in the UK and this number is steadily rising. However, as with any other virus, the best way to prevent infection and spread is to avoid being exposed to it. You can help to prevent the spread of any respiratory outbreak by doing the following:
Wash your hands often with soap and water for at least 20 seconds.
Always wash your hands when you get home or into work
Use hand sanitiser gel if soap and water are not available
Cover your cough or sneeze with a tissue, then throw the tissue in the bin straight away, or sneeze into the bend of your elbow, then wash your hands.
Avoid close contact with persons who have respiratory illness symptoms.
Avoid touching your eyes, nose and mouth with unwashed hands.
Clean and disinfect frequently touched objects and surfaces.
If you are unwell, stay at home and contact the 111 Coronavirus helpline (valid in all countries of the UK)
If you are asked to self-isolate please follow the NHS Advice
If a member of staff has a positive confirmed diagnosis of Coronavirus Ascot Care office team will prepare a list of all customers and staff the affected person has been in contact with for at least the preceding 14 days and report this to the 111 Coronavirus helpline.
Travel
For those who need to travel, please stay current with COVID-19 developments and travel advice found at the Gov.uk website. Exercise caution while traveling, practice the above prevention points.
Useful links for further up to date information
For the most up-to-date information you can visit The Department of Health and Social Care or see the below links for various official sources.
World Health Organisation
For comprehensive information about COVID-19, please visit:
As epidemics/pandemics can change quickly and unpredictably, it will be important to stay updated on the latest Ascot Care information regarding COVID-19. It is our intent to not overload you with information, but we will make regular updates as and when necessary.
Live-in Care
Live-in Care provides flexibility to our clients in the comfort of their own home. Usually a client needs a care worker around the house at various times of day or night to assist or carry out certain tasks that they cannot necessarily do on their own. Our care workers receive the highest quality care in the West Sussex area and this enables them to live a fulfilled life with their care worker. The many benefits of choosing Live-in Care are:
Stay living in your own home.
Receive the care and support you require to maintain your independence and wellbeing.
Quality companionship (available for community interactions and outings).
Continuity of care.
Choice of your lifestyle.
Flexibility of meal times and menus.
Security and safety.
With a variety of services to choose from, each client has an individual Care Plan tailored to their specific needs and a Risk Assessment carried out prior to care and support commencing. Clients (and their families or guardians, when appropriate) are encouraged to be actively involved in developing their initial Care Plan and any subsequent adjustments to be made, if client needs change.
Domiciliary Care
Ascot Care provides a range of personal care and support services to many clients in the West Sussex area in their own homes. In addition, Ascot Care is registered with several governing bodies such as the CQC and UKHCA, to ensure our quality of domiciliary care is of the highest standard.
WE PROVIDE:
Personal care – support with bathing, getting up, going to bed, dressing and undressing, mobility, eating meals, continence.
Household assistance with general household cleaning.
Accompanied visits – shopping trips, days out and holidays.
Escorting – to hospital or other appointments such as GP, dentist, chiropodist, local clubs and church groups.
Overnight care.
Support after hospital discharge.
Respite care – if you are a full-time carer for someone we can look after your loved one for you, allowing you some well deserved rest.
Night Care
The highly trained carers work closely with the experienced management team to deliver the best possible service to our clients. All members of staff are genuinely dedicated to the well-being of our clients and treat them with kindness, empathy, compassion, understanding and respect.
You can have peace of mind, knowing that all staff are Enhanced Disclosure and Barring Service checked (DBS).
Regulation
We are regulated by the Care Quality Commission (CQC) to ensure that we meet national care standards for quality and safety. To learn more about the CQC please visit CQC Regulation.
We met all standards set by the CQC in the last inspection. To see the results please click here.
If you would like to know more about Live-In care and Domiciliary Care in Horsham and surrounding areas please contact us.