Live in care provides flexibility to our clients in the comfort of their own home. Some clients find it very beneficial to have a carer living in their own home, especially those clients who struggle to live independently.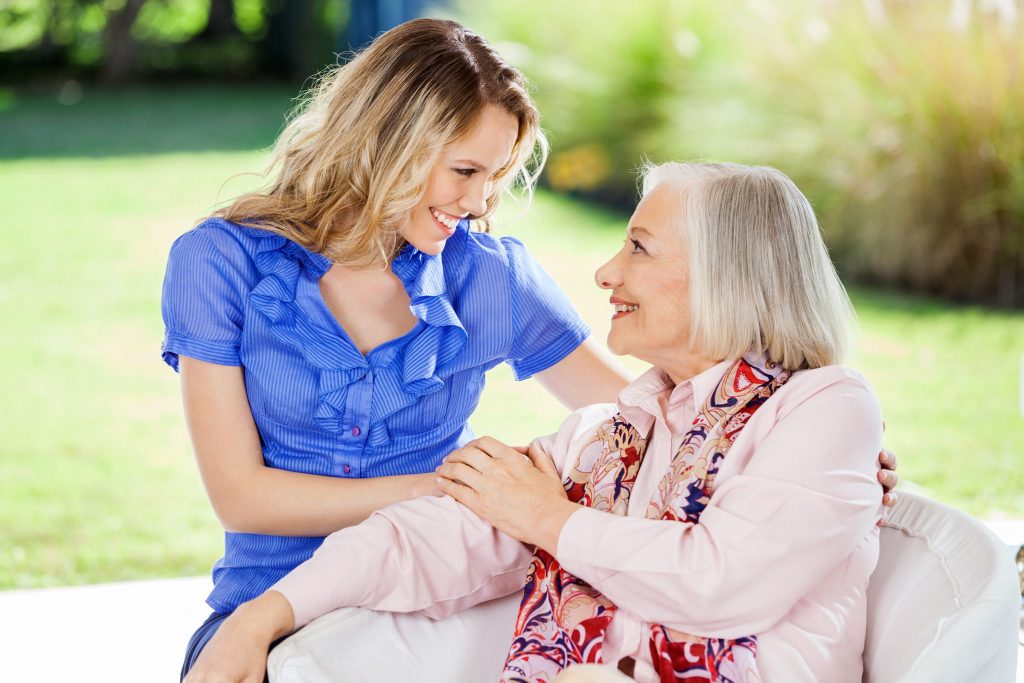 Fully Managed
We are not an introductory agency and we ensure continuity and personal development of staff. If there is staff sickness, we manage this and find a replacement in under 24 hours.
The Right Fit
We carry out a thorough in person assessment and get a feel for who would be the most suitable member of our staff, with the right requirements and relevant experience to your needs.
Continuity Of Care
We introduce 2-3 main live-in care workers to our clients, to ensure that there is continuity and to accommodate for holiday, time off, sickness etc.
Live-in Care – Areas covered
20 miles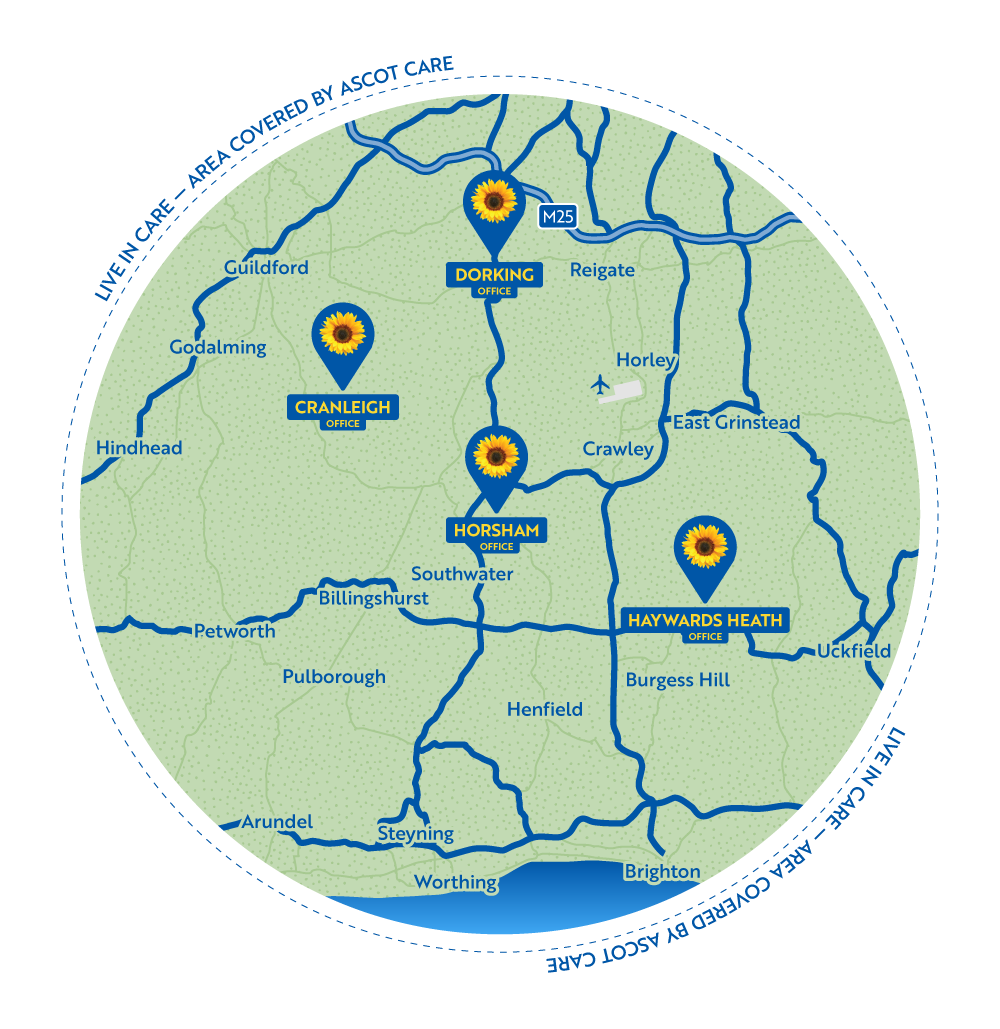 Our clients receive high quality care in the Sussex & Surrey area's, enabling them to live a fulfilled life with their care worker.
At Ascot Care we pride ourselves on being able to provide care for a variety of specific needs. Our Live in care team are dedicated to providing our clients with tailored care, so that they can enjoy all the freedom and benefits of remaining in their own home. All of our Live in carers are highly trained. We always carefully consider the best possible care worker for each clients needs and preferences.
A few of the many benefits of choosing Live-In care:
Allow you to remain in your own home – an alternative to residential care.
Receive the care and support you require to maintain your independence and well being.
Quality companionship – available for community interactions and outings.
Choice of your lifestyle.
Flexibility of meal times and menus.
One on one care for 24 hours a day.
If you are thinking about live in care you can book a free assessment by contacting us where we can go through with you what might be the best care package for your needs.