Live-in Care Henfield
Are you struggling to live on your own? Are you worried about the care you will receive when you need it?
If so, then Ascot Care is the right choice for you. We are a home care service located in Henfield and surrounding areas. We offer Live-in Care services that allow clients to stay at home instead of having to move into an elderly care home or residential facility.
At Ascot Care, we believe that everyone should be able to live at home with dignity.
That's why we've been in business since 2008—we know that it takes more than just a caregiver to ensure your well-being, and that's why we carefully select the best possible carer based on a client's preferences.
We believe that our clients deserve the best quality companionship and lifestyle of their choice, which is why our caregivers are trained to meet all health care requirements under the NHS.
Our caregivers can offer you a safe and secure environment while providing one-on-one support 24 hours per day. And because we are a registered care agency with the local council and have years of experience working within this industry, you can rest assured that we'll always abide by all rules set by them as well.
If you'd like to learn more about our services or keep up with the latest news from Ascot Care, visit us online at www.ascotcare.com or give us a call at 01403 218511 or email us at admin@ascotcare.com.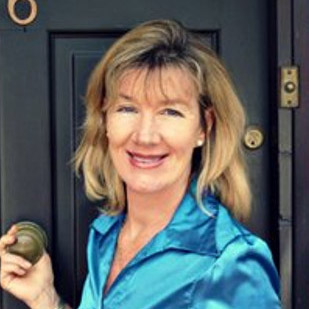 Marlene Riecker
Founder & Director
"We want to make a difference to lives, clients and staff members. We want to see lives transformed. Unity is strength."
Live-in Care
Live-in Care provides flexibility to our clients in the comfort of their own home. Usually a client needs a care worker around the house at various times of day or night to assist or carry out certain tasks that they cannot necessarily do on their own. Our care workers receive the highest quality care in the West Sussex area and this enables them to live a fulfilled life with their care worker. The many benefits of choosing Live-in Care are:
Stay living in your own home.
Receive the care and support you require to maintain your independence and wellbeing.
Quality companionship (available for community interactions and outings).
Continuity of care.
Choice of your lifestyle.
Flexibility of meal times and menus.
Security and safety.
With a variety of services to choose from, each client has an individual Care Plan tailored to their specific needs and a Risk Assessment carried out prior to care and support commencing. Clients (and their families or guardians, when appropriate) are encouraged to be actively involved in developing their initial Care Plan and any subsequent adjustments to be made, if client needs change.
Domiciliary Care
Ascot Care provides a range of personal care and support services to many clients in the West Sussex area in their own homes. In addition, Ascot Care is registered with several governing bodies such as the CQC and UKHCA, to ensure our quality of domiciliary care is of the highest standard.
WE PROVIDE:
Personal care – support with bathing, getting up, going to bed, dressing and undressing, mobility, eating meals, continence.
Household assistance with general household cleaning.
Accompanied visits – shopping trips, days out and holidays.
Escorting – to hospital or other appointments such as GP, dentist, chiropodist, local clubs and church groups.
Overnight care.
Support after hospital discharge.
Respite care – if you are a full-time carer for someone we can look after your loved one for you, allowing you some well deserved rest.
Night Care
Ascot Care are proud to offer a wide range of specialist care services to ensure that we can meet the needs of all of our clients. This enables our clients to live independently in their own home at all times with the help of our dedicated care workers. As well as Live in care services and domiciliary care we can also provide awake night care services.
This is where a carer stays with the client overnight to provide care. The care provided will depend on the individual clients needs, however we can administer for a large variety of care needs. There are many benefits for having awake night care services which include:
Benefits of awake night care services:
Allows you to remain at home as oppose to a residential care home.
Around the clock support ensuring that there is always a qualified carer near by.
Increased Safety and Security.
Flexibility of sleeping patterns.
Full assistance with any needs throughout the night.
Regulation
We are regulated by the Care Quality Commission (CQC) to ensure that we meet national care standards for quality and safety. To learn more about the CQC please visit their website.
We met all standards set by the CQC in the last inspection. To see the results please click the 'see report' button.
If you would like to know more about Live-In care and Domiciliary Care in Horsham and surrounding areas please contact us.